Common Europe Webinars are short, online, educational or solution provider sponsored content delivered to our members through an online learning platform. These webinars offer a unique learning experience for those members who cannot attend an in-person event or who simply want to supplement their education or information received from Common Europe and its solution provider community. Webinar education is delivered by industry experts, IBM developers, and like-minded peers.
---
Common Europe has organized yet another exciting webinar, for FREE, as a benefit of your membership in Common Europe.

The Future of IBM i Strategy is AI
Thursday, 14 December – 15:00 CET (14:00 GMT)
If you've spent any time online in the last year, you likely saw the buzz around ChatGPT, a chatbot developed by OpenAI that garnered a lot of attention at the end of 2022. Suddenly, the capabilities of artificial intelligence and machine learning (AI/ML) are democratized, their insights and guidance no longer exclusively available for data scientists. While the breadth and depth are unclear, it is certain they will have an impact for years to come.
The IBM i is no exception. AI/ML will play a pivotal role in providing IBM i leaders the information, insight, and recommendations as to how best to optimize and modernize their IBM i environments. 
Join Rocket Software's Andy Finley, Principal Sales Engineer, for a future-facing discussion about AI, ML, and IBM i strategy. In this session, we will talk about the data you should collect today to provide the dataset for the next generation of AI/ML experience tomorrow. We'll also do a deep dive into how AI will impact testing. In addition, we'll discuss different touch points for consideration, including:
 Hybrid cloud 
 Enabling future technology & tool integration
 Application modernization
 Workflow automation
 Security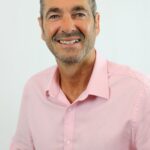 Andy Finley

,
Principal Sales Engineer in EMEA -Rocket Software
Andrew Finley, has over 25 years IT experience, gained working within various areas of the IBMi, covering ALM & DevOps, Technical Support, Middleware, Operations and Deployment.
Having spent the last thirteen years as a Solutions Engineer for Rocket Software, Andrew will be able to share his many experiences from global customers across various industry sectors.
---