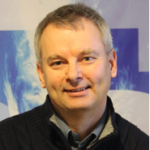 TROND BJERKVOLD
COMMON Norway
Started as a consultant in IBM Norway in April 1983, working on IBM S/36, and continued with AS/400 when it was introduced in 1988. Initially, my area was IBM ERP systems, however I worked more on operating systems and IBM software like Query/400, PC-support, integrated servers, Domino and more in the years to come.
From 1999 I was in technical sales, working with customer cases and presenting technical news for IBM business partners. When the first IBM ITSO conference was arranged in Europe, I was part of the technical staff assisting Ian Jarman, who was in charge of the conference.
During my years in IBM I wrote articles and held presentations for the Common Norway community. When time allow, I'm still publishing articles (in Norwegian). From 2014 I have been working at Orange Business Digital Service Europe, where I'm the system manager for shared customer services on IBM Power systems. The work responsibility includes both a technical part, hands-on PowerVM, VIOS, HMC, virtual servers running AIX, Linux and IBM i (best operating system ever), BRMS, SAN and more, as well as pre-sale activities.
Currently we use IBM E1080 servers located at a out datacenters in the Oslo, Norway region, for running customer workloads. This make my work very interesting, and enables me to appreciate the various challenges and concerns for Common Europe members.